Summer Fetes and Performances
August 31, 2018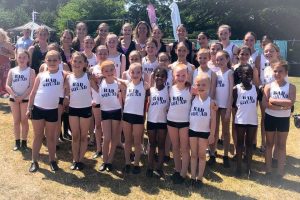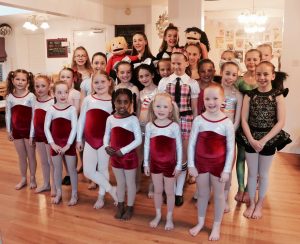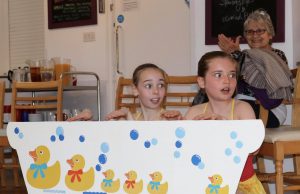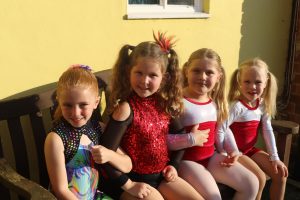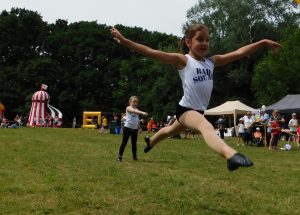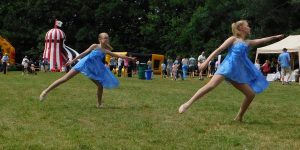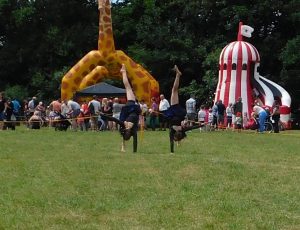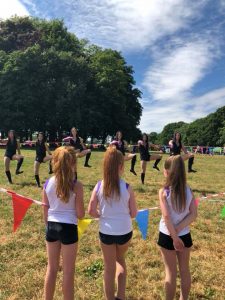 Apologies for late update, but as well as preparing for the very successful Secret Garden and Other Hidden Gems, alongside Moving Experience 2018 at the Anvil, lots of other activities went on throughout the term !  Well done to all our Performance Squads and competition dancers that helped provide entertainment at the following events
Applewood Carehome in Bramley
Four Lanes School Summer Fete
World Party in the Park  – Eastrop
B Love  – War Memorial Park
Dummer Faerie Festival
Our Performance Squads run from Age 5 through to 15 and allow the children additional opportunities to do what they love best in non competitive environment.  All students taking multiple subjects, showing dedication and commitment to their dancing and performance passion are eligible to join  – please ask Tanya which Squad you would best fit in 🙂
Pantomime Auditions for Snow White
July 5, 2018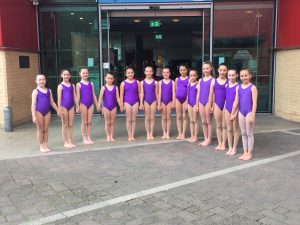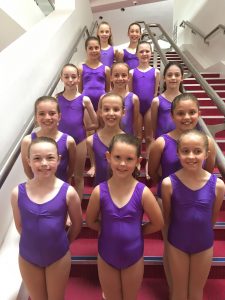 Well done to all the dancers that auditioned for Babes roles at The Anvil yesterday for UK Productions' Snow White and the Seven Dwarves professional pantomime over Christmas and New Year 2018/19.  Everyone worked really hard and gave their very best.
Only 8 places were available though, so special congratulations go to our 8 girls who will be one of the teams throughout the Dec-Jan run.  Ages ranging from 7-10 – Tilly, Phoebe, Lydia, Megan, Ava, Millie, Dariana and Katie.
The pantomime will star Dani Harmer (CBBC's Tracy Beaker) and Chris Pizzey (Basil Brush's Mr Stephen) and will run from 13 Dec 2018 to 6 Jan 2019 with rehearsals starting for our girls in late November.
When we have a schedule of our girls performances we will publish it and  post up at the studios.
Tickets will be available at the Box Office 01256 844244 http://www.anvilarts.org.uk/snow-white
Go Team BAD 🙂
Grace returns to London Ballet Associates (Seniors)
July 4, 2018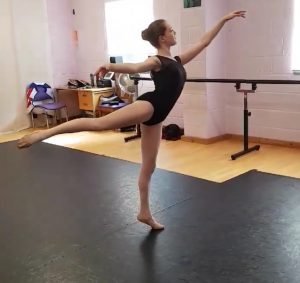 Congratulations to Grace who has been awarded a place as an associate again for London Ballet for the academic year 2018/19.  She'll be staying in seniors where she was promoted to this year (two years early).
Well Done Grace!
July 2, 2018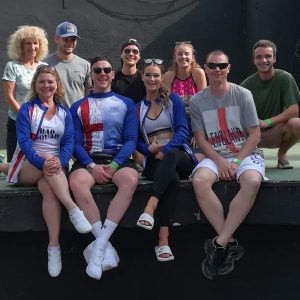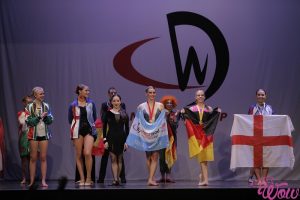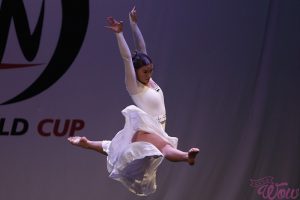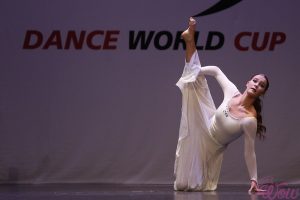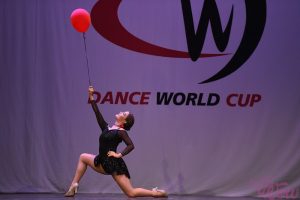 Our beautiful Vicky danced at the Dance World Cup in Sitges, Spain last week earning her place 5th in the World (and points for our Team England) in her Senior Show Dance. She wasnt placed in her Senior Modern solo but danced amazingly – there is such talent at the World Championships we were so proud to be part of Team England. Vicky, myself and Dan and our little entourage had a truly inspiring experience. Thank you Jo Arnett-Morrice for all your help guidance and enthusiasm in pulling together the UK Teams and thanks to all the DWC volunteers who were so kind helpful and cheerful.
BAD Crew Teenstar Video
June 1, 2018
RAD Ballet Exam Results Easter 2018
June 1, 2018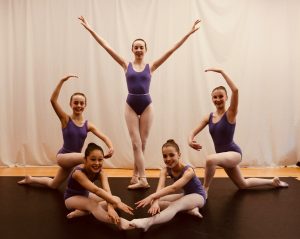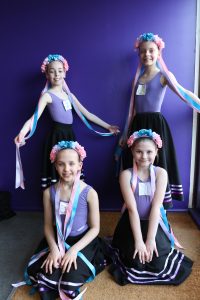 Well done to all 38 students passing their RAD examinations and the 7 pre-primaries taking their Class Awards last month.
We had 9 Distinctions and 29 Merits (of which 10 were high Merits over 70) ranging from Primary to Intermediate levels.
Congratulations to Harriet and Katy for receiving Bursary Awards for the highest marks in their Grade 5 Ballet Exams of 88 and 87 respectively.
Thanks to Miss Kali, Miss Charlotte, Miss Sam, and Miss Jess for the help in making this happen for the students.
And thanks also to Miss Cantine for making the examinations and class awards such fabulous dance education experience for all the students
More pictures will be posted to our Facebook page shortly
https://www.facebook.com/BasingstokeAcademy/
May Half Term Intensive – Video Sampler
June 1, 2018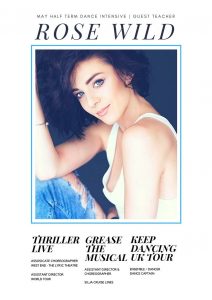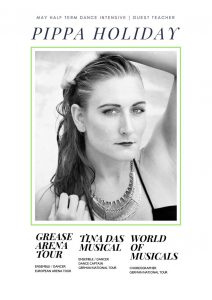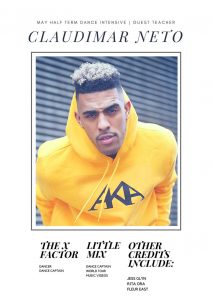 We have had such positive feedback from our Half Term Intensive  – we will have to plan another day soon, especially as some people missed out by being away on holiday !
Great atmosphere and work ethic shown by our 30 dancers aged 8 to 17 and such an opportunity to have access to these professionals who have also given great feedback on enjoying their day of teaching.  Thank you Dan Keen for organising and thanks also to Rose, Pippa and Claudi for taking the time to enhance our students at Basingstoke Academy of Dancing.
The day started at 10am and the students had 3 workshop classes and a mock professional audition with  feedback
Well Done to everyone involved and are so glad you all enjoyed it so much !
Tap and Modern ISTD Exam Results for Easter 2018
May 21, 2018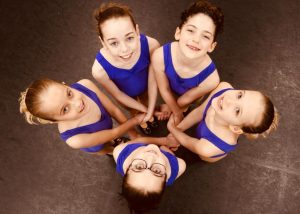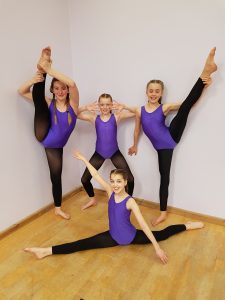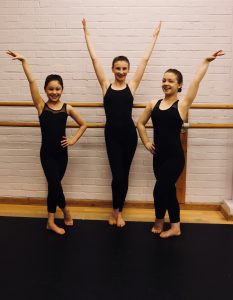 Well done to the 60 students taking modern and tap exams over Easter with the ISTD  – 12 Distinctions, 47 Merits (including 17 High Merits) and 1 Pass.  Very pleased with all the students results and thank you to all our teaching faculty that helped them along the way but especially to Kali Dicks, Sam Dickinson and Amber Stretton as well as Principal Tanya Schipelbaum.
Bursary awards of £60 each go to Harriet and Katy for 86 and 83 for their Grade 6 and Grade 5 modern exams respectively  – and also to Katy and Dariana for Silver Tap Award and Grade 2 Tap exams respectively.
Well Done for everyone's hard work and I know each student came out of their exam smiling so thank you to Miss O'Dowd our examiner for making it a lovely experience for them.
A photo album of all the children taking exams will be posted up on Facebook shortly.
Please note that the RAD Results will be with us shortly but that we have not had them just yet. Will let everyone know when we get them.
BAD CREW Make it to Teenstar Finals in July
May 21, 2018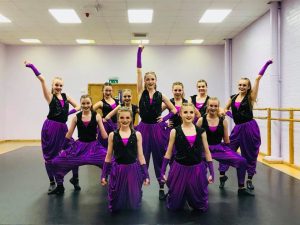 These girls have done it again ! BAD Crew competed yesterday afternoon at the Regional Finals for Teenstar in Sutton Coldfield and out of 25 acts were one of the 7 acts put through to the finals in London in July.  Fab job guys and many thanks to choreographer Dan Keen and Costume designer Matas Martusevicius.
The finals are at the Beck Theatre in Hayes 4pm on 14th July  – Tickets are £20 – let us know if you would like to come along with us to support our BAD Crew
BAD Crew are through to Teen Star Regionals !
May 11, 2018
On 7th April The BAD Crew road-tripped up to Sutton Coldfield to compete in the TeenStar heats and we got through to the TeenStar Regional Finals dancing our GAGA routine choreographed by Dan Keen.  This has also qualified to All England Dance Regionals in May 2019 too.
For TeenStar however, The BAD Crew have had to learn a new routine as we cannot use the GAGA routine again – our man Dan quickly put something together when we found out and they learnt the new choreography the morning of 15th April, in the middle of Guildford Festival – busy ? not much…  We have had to source new costumes too designed and made by Matas Martusevicius.
The Regional Finals are next weekend so wish them luck and hopefully the judges will like our new 90s' routine!