Tilehurst Eisteddfod Successes
March 29, 2018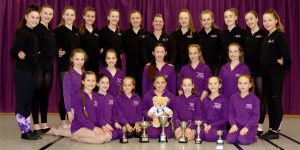 Despite the snows best efforts to disrupt the festival our dancers had numerous successes at Tilehurst Festival.
Many medals and many personal bests, and lots of happy dancers improving in confidence and technique all the time.  Overall Basingstoke Academy of Dancing came away with 6 Trophies
Senior Classical Group – with our Contemporary Homeless by B.A.D. Company choreographed by Dan Keen
Junior Classical Group  – with our ballet Amelie choreographed by Tanya Schipelbaum
Inter Stage Group – with GAGA's BAD Crew choreographed by Dan Keen
Junior Stage Duet – Megan & Mille's Modern Duet choreographed by Tanya Schipelbaum and Jenna Perkins
Inter Stage Duet – with Susan & Eleanor's Asylum choreographed by Dan Keen
Inter Classical Trio – with Darcy Ella and Grace's Character Colombine's Betrayal choreographed by Tanya Schipelbaum
Most of the Award Winners are pictured above, with Crescent the B.A.D. Bear  – many more obtained medals too.
We will put up more lovely pictures on our Facebook page
Mayor's Spring Charity Concert
March 15, 2018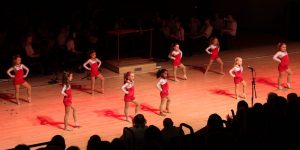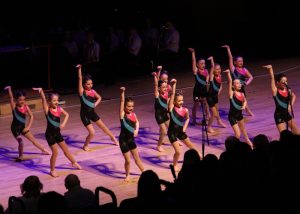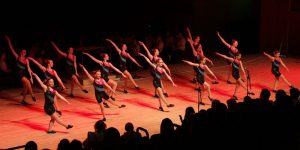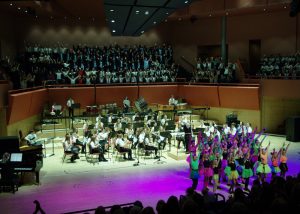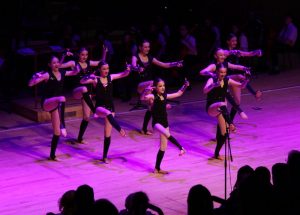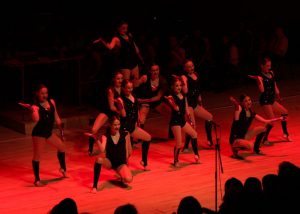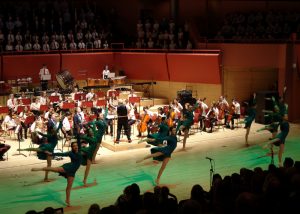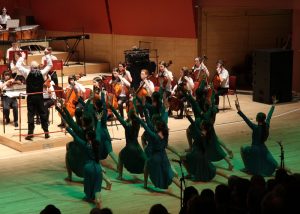 Saturday 3rd March 47 Dancers from Basingstoke Academy of Dancing performed with other local schools and groups at the Mayor's Spring Charity concert at the Anvil – despite the best efforts of the weather to keep everyone away! All the profits raised from the event are going to help raise funds for the Mayors Charity Appeal.  It was a lovely evening and great to be part of a concert with so many talented youngsters.  The whole evening had a Sci Fi theme and the show was called Look to the Stars
Baby Squad performed their Hey Mickey routine.  Junior Squad and B.A.D. Squad performed their Return to the Forbidden Planet Medley and one of our Inter Festival Groups performed our GAGA's Mix. Most of the children were also lucky enough to dance with the youth orchestras and choirs with The Timewarp (Squads) and Defying Gravity (B.A.D. Company).  A great evening for everyone.
Thanks to Syd Chapman for our performance photographs and thanks to John Fuller for asking us to be involved.
Group Awards and more at Richmond Festival
March 14, 2018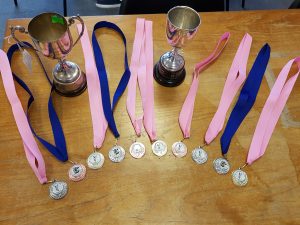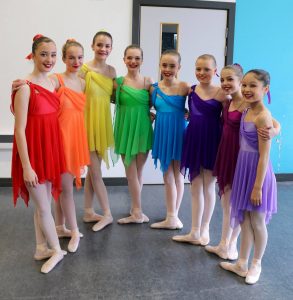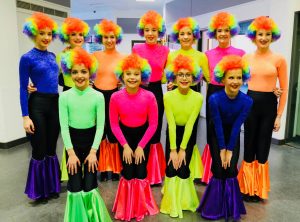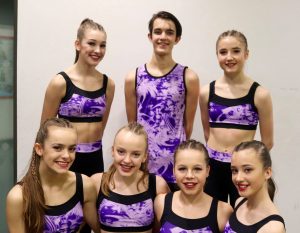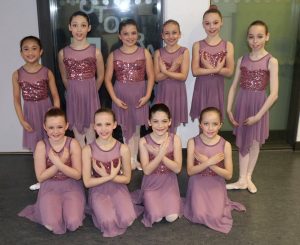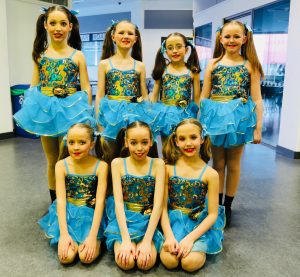 We had a lovely Richmond Festival, even with only a few involved for solos and duets etc  – our groups won a couple of Awards  – Rainbow won the Intermediate Classical Group Award and as a school we won the most points gained from Groups award  – apologies but due to quick changes and other excitements I did not manage to get pictures of all the groups  – there are more pictures on our Facebook page
Well Done Everyone !
GAGA Crew win Award at Woking Festival – and Millie qualifies for Starlets Comp
March 13, 2018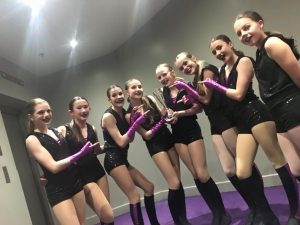 Our GAGA BAD Crew won the Senior Street Crew Award at Woking Festival in January  – wish them luck in Teen Star Area Heats in April !!!  The girls have also been asked to dance at the Bright Stars Concert in Woking June 2nd
Millie has also qualified to compete in the Starlets competition as part of this concert also  – she had a choice of solos to perform but she will compete with her modern solo  – Good Luck Millie !
RAD Ballet Results from December
March 13, 2018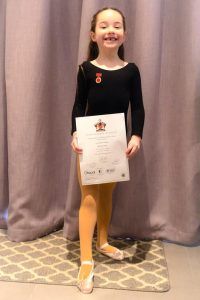 Apologies for the late announcement but once again we had a successful examination session for Ballet with 47 students taking exams  – all 13 Pre Primary students received their badges (they are not marked as such) and there were 9 Distinctions and 27 Merits
Special congratulations go to Lara and Grace  for getting the highest marks and so being awarded bursaries towards continuing fees – Lara received 81 for her Primary and Grace 77 for her Grade 5.
There were vocational level examinations in there as well with great results  – 2 Distinctions and 4 Merits
There are some more pictures from the session on our facebook page
SNOW!
March 1, 2018
NO CLASSES FRIDAY & SATURDAY 2nd & 3rd MARCH DUE TO SNOW – REPLACEMENT DATES WILL BE ORGANISED
BAD successfully auditioned for TeenStar!
February 26, 2018
Yesterday 7 of our dancers aged 10-14 went up to Bristol to audition to perform at the TeenStar Regional Finals.
We adapted our GAGA dance down from 3 1/2  minutes in the week and took a road trip for the 2 minute audition. They successfully got through to the next stage to perform at the TeenStar Regional Final Show.  We had no idea what we were up against as it was a closed audition.  The girls had to go into a dance studio with their music and perform in front of two judges and then we just had to wait about half an hour for the verdict.  Exciting stuff.  We now need to assess what our commitments are at Guildford Festival and hopefully make the regional show/heat in Bedford, Southampton or possibly Birmingham – fingers crossed we can make one of these work and not miss any of Guildford !!!  Busy Times.
Thanks to Dan Keen for his commercial choreography and last minute editing of this number and well done for the girls to adapt it so quickly – particularly when they had an event on the Friday night with the full version at the Basingstoke Sports Awards where they had been nominated as finalists in the Junior Team of the Year category.  They didnt win the category but we did have fun performing for everyone.
According to their website, "The TeenStar competition is the UK's biggest search for teenage and pre-teen singing and dance acts, with prizes and opportunities for those teens serious about developing their talent. Industry judges include TV scouts, Record Label A&R, Management companies and more!
Every performer in the Grand Final will appear in a special highlights show to be broadcast on Showcase TV which can be viewed on Sky, FreeSat and online!"
Vicky is a soloist at the Dance World Cup Finals in Spain
January 15, 2018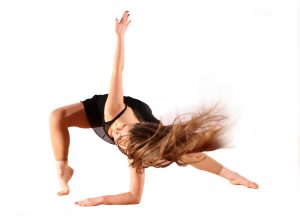 Very pleased to announce that Vicky Davies has successfully achieved getting two of her solos through to the finals of the Dance World Cup 2018. The finals will take place in Sitges, Spain in June.  Vicky will be dancing a version of "World on a String" choreographed by Dan Keen, originally used in our Moving Experience 2016.  This has made the finals of the Senior Show Dance section.  She will also be dancing her Lyrical in the Senior Modern section which is her own choreography.  We wish her all the best in these extremely competitive sections.
Those of you interested can watch the finals live on video streaming  – just keep an eye on the updates on the Dance World Cup page  – www.dwcworld.com/
In 2017, Basingstoke Academy's Persian Team made the finals in Germany, just being pipped to medals in a large section by making a strong 4th place.  This placing helped them table points that helped Team England win the Junior and Overall dance World Cup.  It was an amazing experience for them being involved in this prestigious and growing Dance competition and we have just heard also that they have been made finalist in the Basingstoke Sports Awards as Junior Team of the Year.
Panto Babes help promote Peter Pan in the Santa Parade
December 4, 2017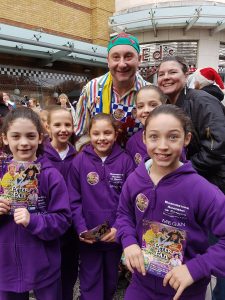 Yesterday our pantomime babes who will be performing in Peter Pan at the Anvil were part of the Santa Parade in Festival Place – helping promote the show alongside Andrew Agnew from Balamory who is playing Smee.  We also have some boys in the show too playing the Lost Boys and George is playing Michael.  Rehearsals have started and the performances start on Thurs 14th December
B.A.D. Squads at Hook Christmas Cracker 2017
December 4, 2017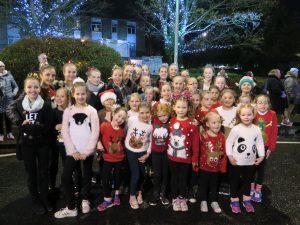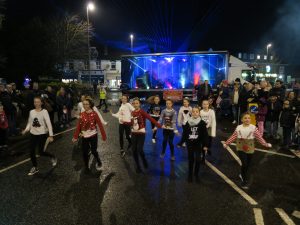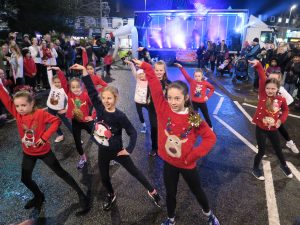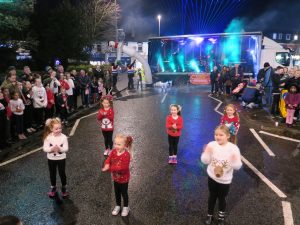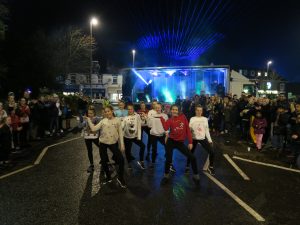 All our B.A.D. Performance Squads and most of B.A.D. Company performed to entertain the crowds at Hook Christmas Cracker last Saturday night 2nd December. It is really starting to feel like Christmas!  33 Dancers aged 6-14 smiled and rocked for the crowds, despite the drizzly weather.
Anyone can be in our Performance Squads providing you attend enough classes – two dance subjects for Baby Squad, three subjects for Junior squad and at least 3 hours a week for our oldest performance Squad.  B.A.D.  Squads have the versatility to perform at outdoor events where there is not always a stage and the choreography is designed to accommodate any number of participants – we have many varied performances throughout the year and next will be performing at the Anvil in March for the Mayors concert and again at QMC in April for Lions Club Charity.
If your child is interested in joining B.A.D. Squad let us know.
Thanks again to the Hook Christmas Cracker for inviting us  – it is always a lovely evening