Sarah's Solo Debut at the Anvil
July 3, 2017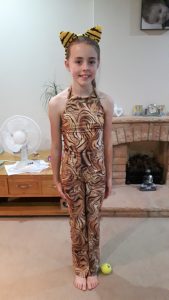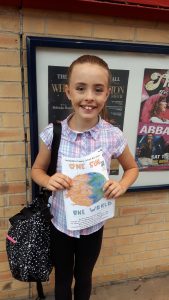 Sarah, aged 11,dances with Basingstoke Academy of Dancing and as a result has been asked to dance a solo for her school at the Anvil last month  – the school received a lovely email from a lady who just happened to be watching the performance …
"I have just come back from a wonderful concert at The Anvil, where I went to see my own son (from another school).
From the programme, I'm guessing that Sarah was the girl who did the Tiger dance.  I wanted to say how amazing her smile was and what a big difference that made to the enjoyment of the audience.  All the children involved were amazing, but Sarah's smile was very notable.  You must all be so proud of her."
Sarah's mum said "She did us proud and her dance training shone through. We even got stopped in the chip shop on the way home and she got praise from someone who had seen the concert.  Happy days."
We are proud of her too 🙂
B.A.D. perform at School Fetes 25th June 2017
July 3, 2017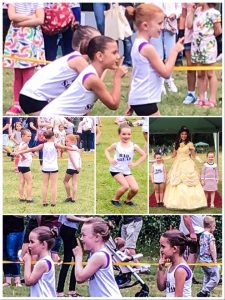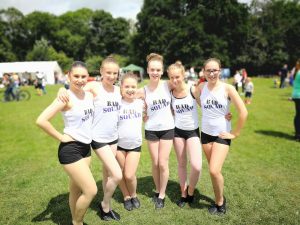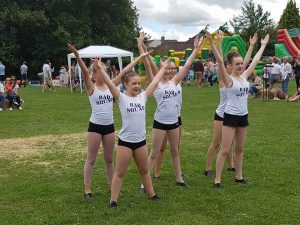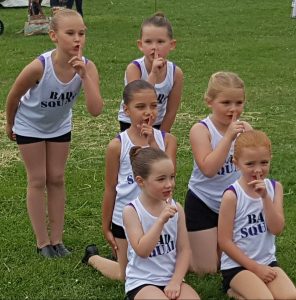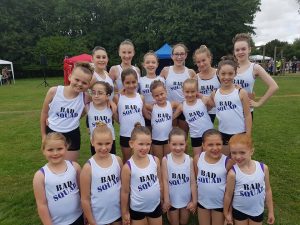 B.A.D. Squads perform at Four Lanes and Old Basing schools along side some of our festival soloists to entertain the fete goers and promote Basingstoke Academy Of Dancing
Persian and B.A.D. Squads perform at World Party in the Park 17th June 2017
July 3, 2017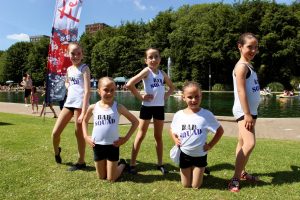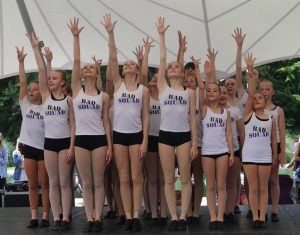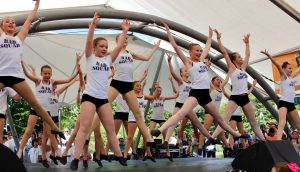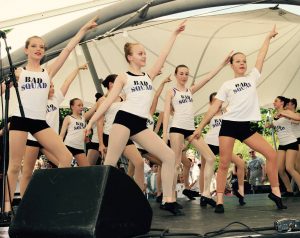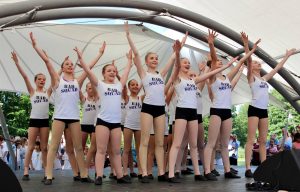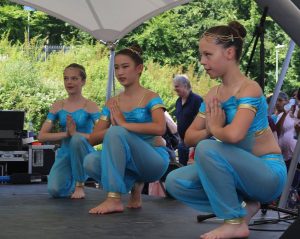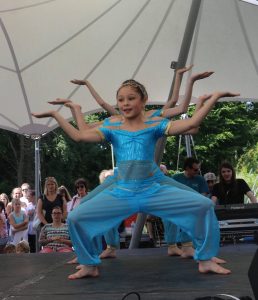 World Party in the Park is an annual event run by the Basingstoke Multi Cultural Forum.  Basingstoke Academy was proud to be part of the performances celebrating our diverse town cultures once again. Persian had an opportunity to show everyone their Dance World Cup routine alongside all our Squads performing as well.  Fun and sunny afternoon in Eastrop Park!
Performing at the Place to be Proud of Awards
June 9, 2017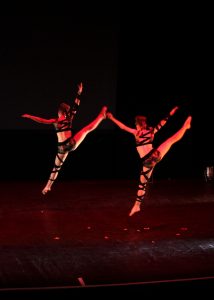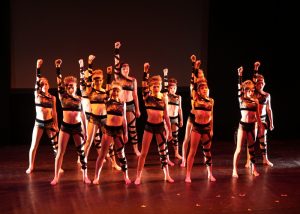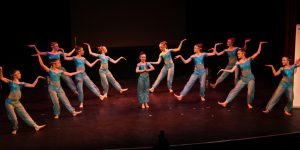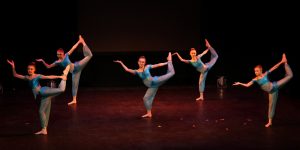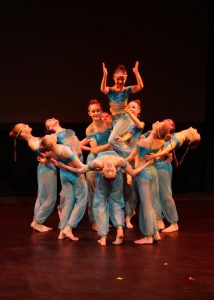 Our dancers were invited to provide the entertainment at these prodigious awards celebrating Basingstoke's finest and to celebrate that they will be competing as part of Team England in the Dance World Cup. United and Persian performed at the Haymarket, Weds 7th June.  Syd was there too taking photos.  Syd Chapman Photography
Well Done to all the Award Winners and Thank you Destination Basingstoke for inviting us.
Dan Keen releases his original Dance Concept Film
June 9, 2017
Dan, who teaches for us Fridays and Saturdays, has been working on this project for some time.  He has also used our student Jess and Assistant Teacher Charlotte as two of his dancers.  B.A.D. Company will be performing an extracted version of this piece in our Moving Experience at the Anvil 22nd July 2017
Quoting Dan this morning …
Here it is… The day I've been waiting for… My original dance concept film, none of this would have been possible without the amazing people involved… First of all admire their talent, passion and their love, then sit back, relax and enjoy the film. Like, Love, Share and Comment… Peace and love for everyones support over the last few weeks ♥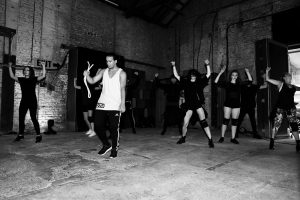 Rehearsing for Moving Experience 2017 – July 22nd
June 9, 2017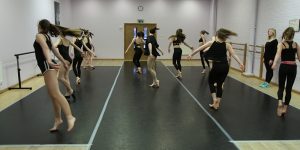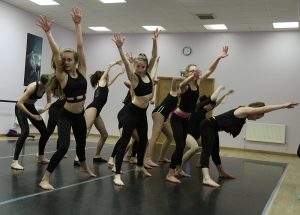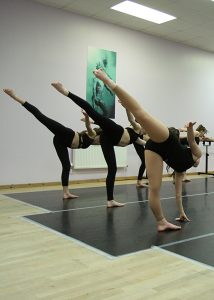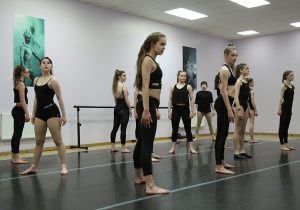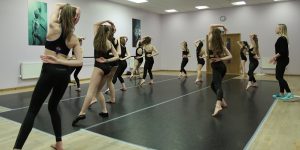 Just some sneak previews of B.A.D. Company rehearsing hard for our production in July
Tickets can be booked at the Anvil's Box Office 01256 844244
May 2017 RAD Ballet Exam Results
June 9, 2017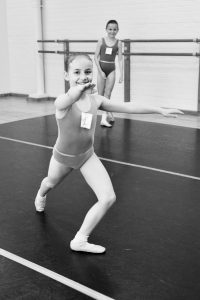 Well Done to everyone for some amazing ballet exam results
48 exams – 1 Pass, 22 Merits and 25 Distinctions !
Bursary Awards go to Hetty with 92 and Katie with 90, pictured above.
Thanks to FHC For Hair in helping make the Bursaries possible
Examinations are fun!
June 9, 2017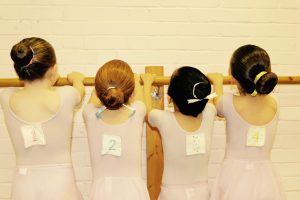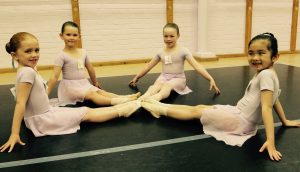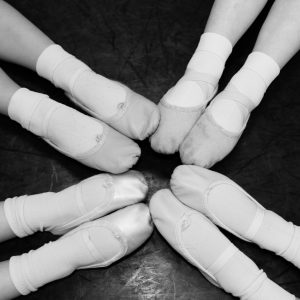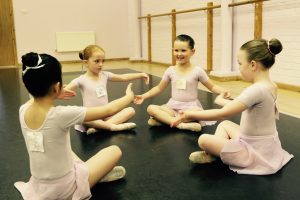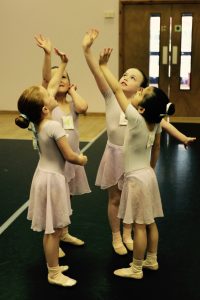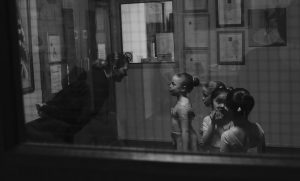 Take a look at these lovely pictures by one of our mums Kerry. Primary Ballet students (aged 6 ) getting ready for the exams last month.  Our RAD Exams are accredited and can lead to UCAS points in later years  – they are a great way of tracking children's achievement and hard work.
Raffle being drawn TOMORROW at 11am
May 26, 2017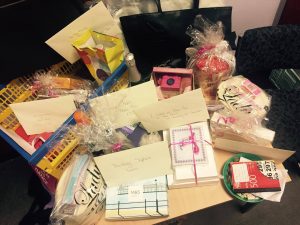 Last chance to get your Raffle tickets at 50p each tomorrow morning for this lovely haul of prizes kindly donated to us by many local businesses  – there are some fresh flowers coming from Morrisons too once we have drawn 🙂
Prizes include :
Bombay Sapphire Tour tickets for 2
Meal for 2 at The Swan – Sherbourne St John
2x Peter Pan Tickets at the Anvil
The Hair and Beauty Studio Facial voucher
Daisy Chain Plus Voucher £20
The Hair and Beauty Studio Facial Voucher
Bottle of Champagne
Bottle of Prosecco
Bottle of wine and Tesco voucher
Bottle of white wine
Vanity case and bubble bath
Paco Rabane Weekend Bag
Celebrations, bag and headphones
Vanity case and glass nail file
Paco Rabane weekend bag
Thornton's chocolates, bag and headphones
M&S Beauty Box
Rogue Glamour makeup kit
Brow kit and Dior makeup bag
Wheat heat bag
Dior makeup bags and Planet Spa kit
Goodie bag of notelets and toiletries
DKNY bag
Calvin Klein bag
'Few of my favourite things' bag and glass nail file
(and I think a few more have been added to the list!!)
Thanks everyone for their support so far !! The girls competing, representing B.A.D. and Team England in Germany, next month at the Dance World Cup are very appreciative and know they have a huge responsibility !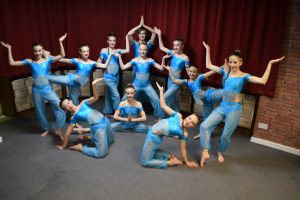 More Audition Successes – Hairspray
May 16, 2017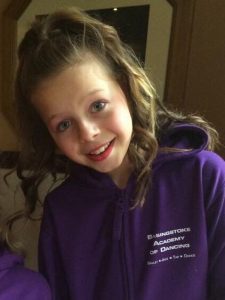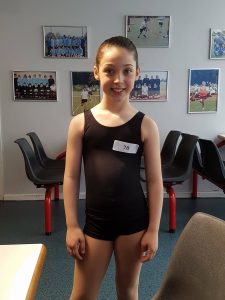 Well Done to Megan and Naomi successfully auditioning to be in Hairspray at the Haymarket with Rare Productions.  Performances will be 3rd 4th and 5th August.