Les Miserables audition success for B.A.D. Students
September 20, 2017
Very well done to Ella, Darcy and Amelia who have successfully auditioned to be in B.A.T.'s Next Gen's version of Les Miserables next year at the Haymarket.
Especially Amelia, who is playing the part of Little Cossette  – she also trains at Theatre 4 Kids who were guests at our recent Moving Experience 2017
Ca you Hear the People Sing ? !
🙂
Singing Technique Masterclasses at B.A.D.
September 6, 2017
Singing Technique Master Classes  – with AK Vocal Training 
Each masterclass will be £15 per person  – must pre book as we need minimum numbers to go ahead
Sunday 24th September
1000-1100am Musical Theatre Mash Up
(lots of technique to take away)
Sunday 22nd October
1000-1100am Audition Preparation
(Bring a verse & chorus of a song prepared) 
Sunday 26th November
1000-1100am 
Mix Voice  – Learn how to use your mix voice for a more powerful sound and learn how to enhance your preformnace through safe techniques
Contact Tanya on tanya@basingstokeacademy.co.uk if you are interested in any of these 🙂
B.A.D. Company's Moving Experience 2017 -Truly Moving Artistic Success
August 15, 2017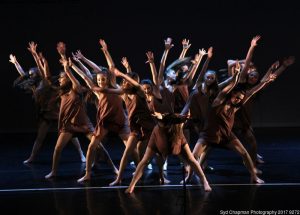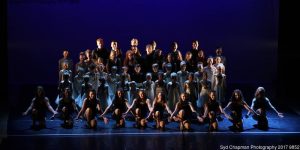 On 22nd July B.A.D. Company presented this year's Moving Experience to us at The Anvil.  Many thanks to everyone who helped to make Moving Experience 2017 another great performing arts show.  It was emotional with some truly moving pieces from all involved  – successful artistically if not financially.  Hey ho, back to a smaller theatre next time … I remain frustrated that more people do not know the talent on their doorstep.  Rave reviews from everyone who were there though.
Thanks also to our special guests: Theatre 4 Kids and AK Vocals, as well as our B.A.D. Squads, Adults, Musical Theatre and festival children.
Sad, but proud to see some of my young ladies going to University and Dance Colleges this year  – some I have had since they were very small – great show to finish on – hope you come back again and see us soon and GOOD LUCK !
No-one ever really leaves B.A.D. Company …
DVDS should be ready in September, hopefully, but in the meantime Syd has his pictures up on www.dancepicsonline.co.uk
Thanks for all the kind words and praise regarding the show  – I couldn't do it without my substantial faculty, administrative support, parents and such hard working dancers.  Thanks everyone involved.
Looking forward to an exciting new academic year with new challenges.
Summer Exam Results :)
August 14, 2017
Well Done everyone taking their ISTD Modern and Tap exams in June
27 Distinctions – 45 merits – 25 Passes
Report sheets will be available in Sept unless we see you at the studio beforehand
Special congratulations go to our Bursary Award winners for the two top highest marks in each subject
£60 bursary awards for Tap with 91 Marks in their Bronze Tap Award go to Izzy & Katy Webber
£60 bursary awards for Modern go to Hetty Sentance, 89 in G5 and Katy Webber, 88 in G4
Thanks go to FHC for Hair for continuing to sponsor us and helping make the bursaries continue to be possible
(Emails did go out on 25th July so if you have not recieved please check your junk boxes)
Sarah's Solo Debut at the Anvil
July 3, 2017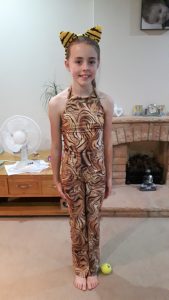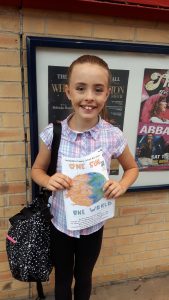 Sarah, aged 11,dances with Basingstoke Academy of Dancing and as a result has been asked to dance a solo for her school at the Anvil last month  – the school received a lovely email from a lady who just happened to be watching the performance …
"I have just come back from a wonderful concert at The Anvil, where I went to see my own son (from another school).
From the programme, I'm guessing that Sarah was the girl who did the Tiger dance.  I wanted to say how amazing her smile was and what a big difference that made to the enjoyment of the audience.  All the children involved were amazing, but Sarah's smile was very notable.  You must all be so proud of her."
Sarah's mum said "She did us proud and her dance training shone through. We even got stopped in the chip shop on the way home and she got praise from someone who had seen the concert.  Happy days."
We are proud of her too 🙂
B.A.D. perform at School Fetes 25th June 2017
July 3, 2017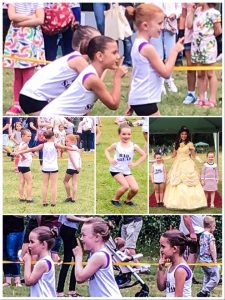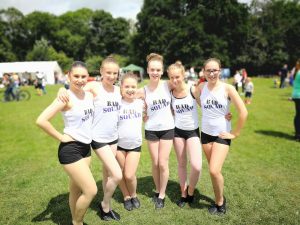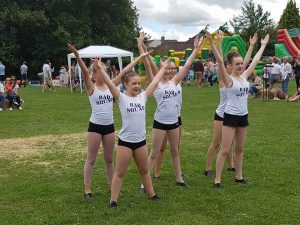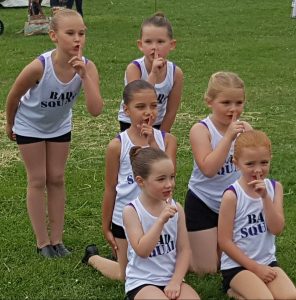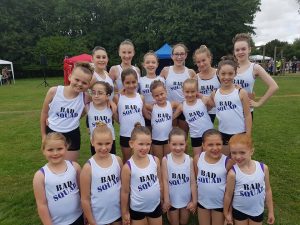 B.A.D. Squads perform at Four Lanes and Old Basing schools along side some of our festival soloists to entertain the fete goers and promote Basingstoke Academy Of Dancing
Persian and B.A.D. Squads perform at World Party in the Park 17th June 2017
July 3, 2017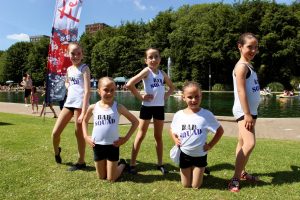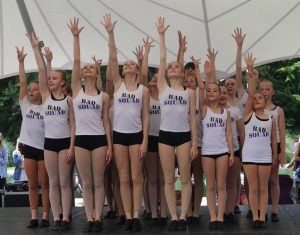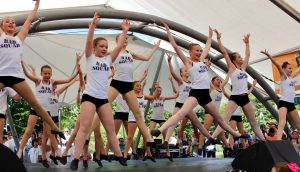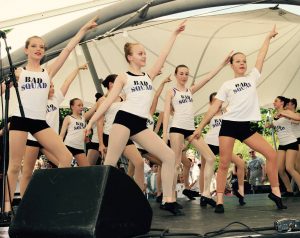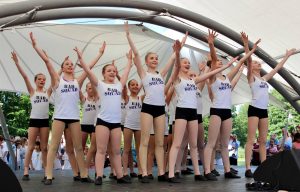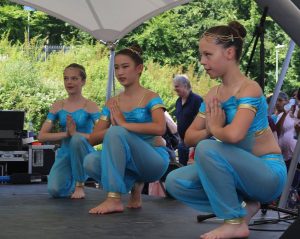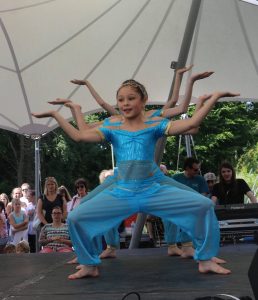 World Party in the Park is an annual event run by the Basingstoke Multi Cultural Forum.  Basingstoke Academy was proud to be part of the performances celebrating our diverse town cultures once again. Persian had an opportunity to show everyone their Dance World Cup routine alongside all our Squads performing as well.  Fun and sunny afternoon in Eastrop Park!
Performing at the Place to be Proud of Awards
June 9, 2017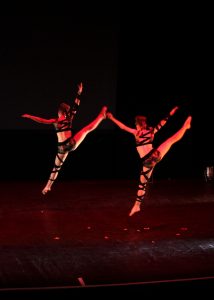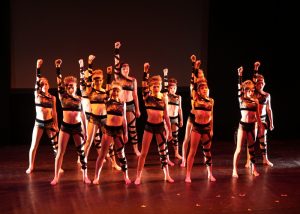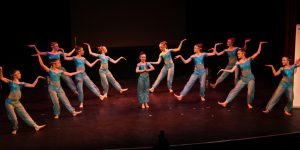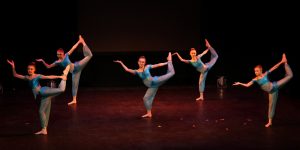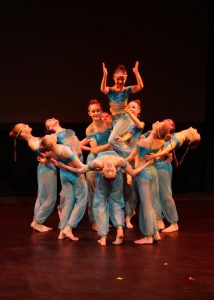 Our dancers were invited to provide the entertainment at these prodigious awards celebrating Basingstoke's finest and to celebrate that they will be competing as part of Team England in the Dance World Cup. United and Persian performed at the Haymarket, Weds 7th June.  Syd was there too taking photos.  Syd Chapman Photography
Well Done to all the Award Winners and Thank you Destination Basingstoke for inviting us.
Dan Keen releases his original Dance Concept Film
June 9, 2017
Dan, who teaches for us Fridays and Saturdays, has been working on this project for some time.  He has also used our student Jess and Assistant Teacher Charlotte as two of his dancers.  B.A.D. Company will be performing an extracted version of this piece in our Moving Experience at the Anvil 22nd July 2017
Quoting Dan this morning …
Here it is… The day I've been waiting for… My original dance concept film, none of this would have been possible without the amazing people involved… First of all admire their talent, passion and their love, then sit back, relax and enjoy the film. Like, Love, Share and Comment… Peace and love for everyones support over the last few weeks ♥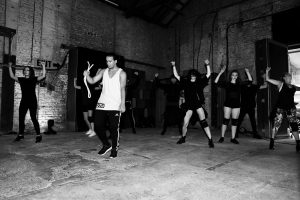 Rehearsing for Moving Experience 2017 – July 22nd
June 9, 2017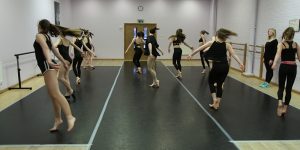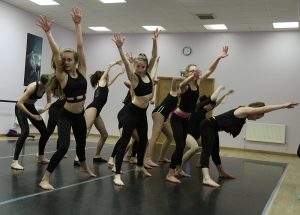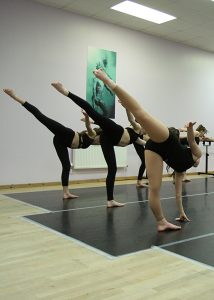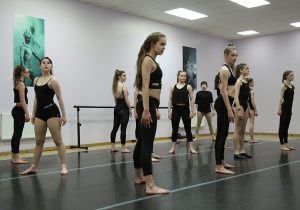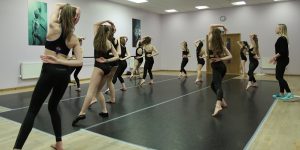 Just some sneak previews of B.A.D. Company rehearsing hard for our production in July
Tickets can be booked at the Anvil's Box Office 01256 844244