Hounslow Online Festival Success
March 19, 2021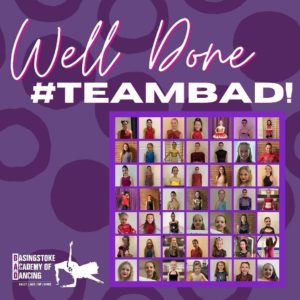 Hounslow Online Festival was in February with some amazing results
! Thanks to www.hounslowfestival.org
for a great weekend!
  Well Done to all the Dancers that took part from BAD – such great work from home in Lockdown!
Ella
Contemporary 15-18
Ava
Lyrical Set Choreo 12 and Under
Jasmine
Commercial Set Choreo 13
Dariana
Ballet 11/12
Modern 11/12
Lyrical Set Choreo 12 and Under
Set Commercial Choreo 12 and Under
Most memorable with Modern
Leanne Garretty Workshop Award
Izzy
Modern 15-18
Katy
Tap 13/14
Darcy
Lyrical Set Choreo 13+
Commercial Set Choreo 13+
Contemporary 13+
Grace
Lyrical 15-18
Lila
Acro 11/12
Scarlett
Cont. Set Choreo 12 and Under
Set Commercial Choreo 12 and Under
Junior Choreography Award
Leah
Cont. Set Choreo 12 and Under
Freya
Acro 7/8
Thanks go to our choreographers for TEAM BAD dances
Tanya Schipelbaum, Charlotte West, Amber Stretton, Laura Parsons, Abby Bryant, Clare Gill, Harriet Sanderson, Gaby White, Dan Keen
Success at La Volta Lets Keep Dancing Challenge
March 19, 2021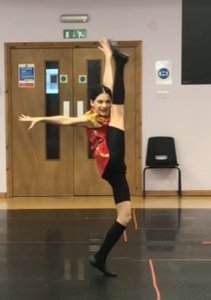 Well Done to Dariana who entered La Volta Events Ltd – Let's Keep Dancing Challenge and came 1st for Class C Ballet, Tap, Street/Commercial and Other and 2nd for Modern, Lyrical and Choreography -Great job Dariana !
Thanks to our choreography team Tanya Schipelbaum Charlotte West Harriet Sanderson Clare Gill Abby Bryant as well as Dariana herself!
TEAM BAD QUALIFIES FOR DANCE WORLD CUP 2021
February 14, 2021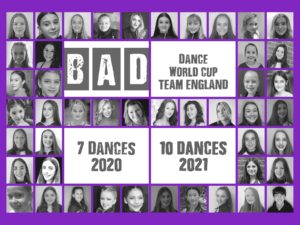 Really excited to announce that BAD has an amazing 10 Dances Qualified to Dance World Cup Finals for 2021, representing Team England
This is on top of the 6 postponed from 2020 so if we are allowed to travel to Spain and compete properly we have 16 Dances to do !!
Lots of work yet to be done considering we are not even able to get into the studio right now but where there is a will there is a way !
The dancers worked so hard with totally new choreography in 6 weeks from September before we were all locked down again to get so much hard work done to achieve this ! Resilience and tenacity have been added to allthe students skillset this last year especially.
So for 2021 we have finalists as follows
Junior Solo Ballet Repertoire Male  – Matt
Childrens Acro Duet  – Lila and Dariana
Senior Commercial Duet  – Harriet and Lydia
Senior Lyrical Duet  – Harriet and Lydia
Mini Small Group Jazz
Childrens Large Group Jazz
Senior Large Group Song & Dance
Senior Large Group Lyrical
Senior Large Group Jazz
Senior Large Group Commercial
As well as our 2020 dances
Junior Commercial Duet – Amelia and Naomi
Mini Small Group Commercial
Mini Small Group Jazz
Childrens Large Group Jazz
Senior Large Group Commercial
Senior Large Group Jazz
A real team effort from everyone involved to make this happen  – so thanks to our DWC choreographers and teachers Charlotte West, Clare Korniichuk, Abby Bryant, Shani Sweetnam, amber Stretton and Principal Tanya Schipelbaum.
So very excited and proud of our Team that will be representing Team England in the Dance World Cup – hopefully in Spain !!!
Thanks also to #dwc_uk_teams 🙂
Petersfield Online Valentines Festival Success
February 14, 2021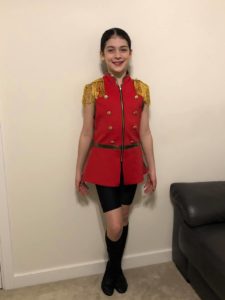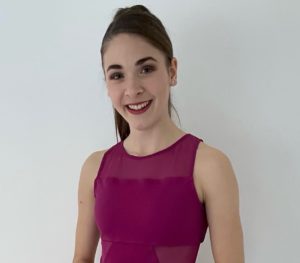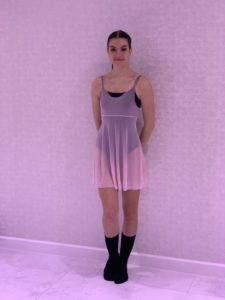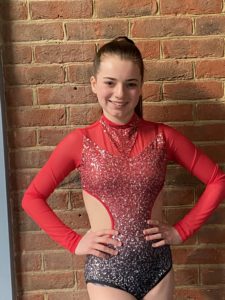 Our little entry to the online Petersfield Dance Festival Valentines festival gave some great results!
Dariana 1st for her Modern
Lila 2nd for her Acro
Ella 3rd for her Contemporary
Darcy 3rd for her Own Choreography
Thanks to our team of choreographers @abbybryant307
@charlottemaewest
@lauraparsface
@darcy.drummond
Well done everyone involved!!! x
Complaints Procedure
August 14, 2020
Complaints Procedure 
Last revised August 2020
Our school believes that children and parents are entitled to expect courtesy and prompt, careful attention to their needs and wishes. We welcome suggestions on how to improve our school and will give punctual and serious attention to any concerns. We anticipate that most concerns will be resolved quickly by an informal approach to the appropriate member. If this does not achieve the desired result, we have a set of procedures for dealing with concerns. We aim to bring all concerns to a satisfactory conclusion for all the parties involved. 
How to make a complaint:
Stage 1 
ï Any parent who is uneasy about an aspect of the school's provision first of all talks over  his/her worries and anxieties with the dance school Principal or Studio Manager.
Stage 2
 ï If Stage 1 does not have a satisfactory outcome, or if the problem reoccurs, the parent moves to Stage 2 of the procedure by expressing his/her worries and anxieties in writing to the dance school principal.
Most complaints should be able to be resolved informally at Stage 1 – Stage 2.
Stage 3
The parent requests a meeting with the Principal. Both parties should have a friend or partner present if required. An agreed written record of the discussion is made. All the parties present at the meeting sign the record and receive a copy of it. This signed record signifies that the procedure has concluded. 
SUMMER PROGRAMME NOW OPEN!
July 22, 2020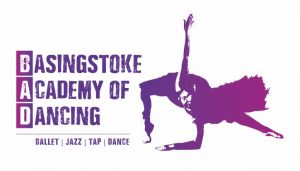 OUR STUDIOS ARE NOW OPEN!
FROM GRADE WORK TO EXCITING WORKSHOPS, THERE IS SOMETHING FOR EVERYONE!
WE ARE OFFERING BOTH IN STUDIO AND ONLINE OPTIONS THROUGHOUT OUR SUMMER PROGRAMME.
PLEASE CONTACT US ON EMAIL OR 07768 124062 FOR MORE DETAILS!
Roy Castle Tapathon raised £50,000 in Lockdown for Lung Cancer Charity
July 8, 2020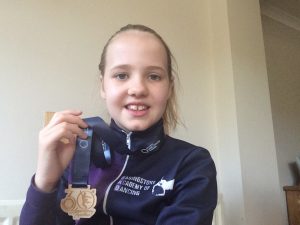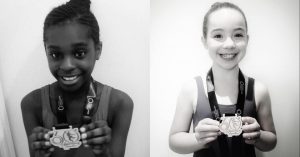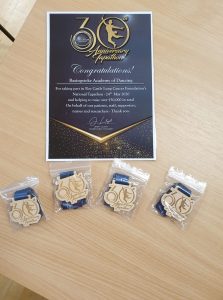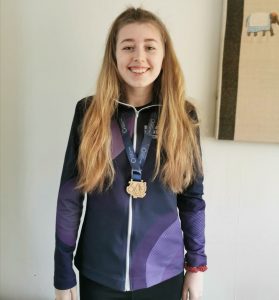 Teacher Amber and three of our students joined in at the last minute with this Tapathon just after Lockdown started.   We are very proud to announce that along with everyone else in the country they helped to raise £50,000.
In 1977, Roy Castle joined 500 other participants to perform the then largest tap dance at the BBC TV Centre. Every year they host a National Tapathon to honour the legacy of this remarkable man, and this year it was extra special to mark 30 years since Roy Castle Lung Cancer Foundation was founded.
Amber and the three girls each were awarded a medal which has now got to them all as obviously we dont see each other for real so much these days! The certificate is up at the studios for when we can open again soon  – hopefully!
We are also involved in another Tapathon on November- it may be live, but if not we can still raise money as above if we do it online.  Let me know if you want to learn the routine (online for now)  – this Tapathon is with the Performers Project and will raise money for Children In Need and is on 15th November 2020 – get involved and do something positive in lockdown !
http://www.theperformersproject.co.uk/
London International Dance Online Competition
July 1, 2020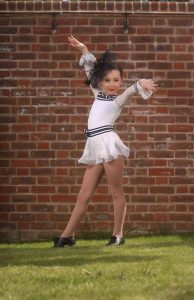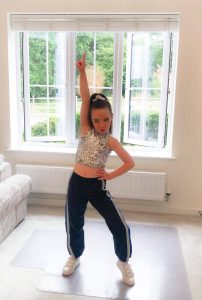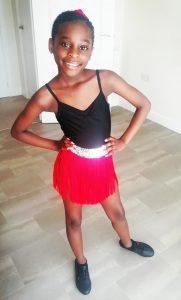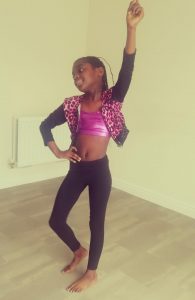 Very pleased to announce the following successes for our girls in the first London International Dance Online Competition  – there were a number that took part in various subjects  – well done everybody.  Also what is really great is that this competition have donated a percentage of their fees to the NHS so not only have these girls and all the other entrants been pushing the boundaries of their dance development in difficult circumstances but they have also been helping to raise money for charity !  Good Job Team BAD and well done for keeping up with all your Online Classes !
Lara 1st Place for Tap Solo
Lara Special Mention for Street/Commercial Award (Age 8)
Kirsten Special Mention for Tap and Sreet/Commercial (Age 9-11)
Thanks also to our teachers and choreographers for keeping them going during Lockdown  – Dan Keen, Charlotte West, Amber Stretton, Janet Allabush & Gaby White
Grace now a Senior London Studio Associate
July 1, 2020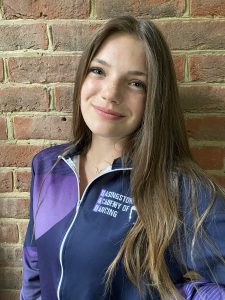 Delighted to announce that after a year as a Junior Associate, Grace has now successfully achieved a place as a Senior on the London Studios Associate programme – Well Done Grace !  Grace has been with BAD since she was tiny and has been on our Performing Arts Course for a number of years taking advantage of all the great teachers we have at BAD in various subjects.  She had been an Associate at the London Ballet Company for a few years also but was accepted as a Junior Associate to London Studios last year.  She has worked very hard for this even during lockdown attending our many online classes and privates too.
We are so lucky to have lots of connections with London Studios.  We are also very pleased to announce that after completing a foundation year at LIPA, Steph is now going to do her degree course at London Studios, just as both Vanessa and Charlotte (previously BAD Company) transferred after their foundation years and graduated this year. Lydia – also previously BAD  – graduated this year from London Studios.  Also,  our guest teacher Clare (also previoulsy BAD Company) graduated from there and teaches for them sometimes having been out around the world dancing for 4 years, we hope to see her more regularly when we can reopen again and now also her cohort friend Abby is teaching online classes for us and teaches regularly for London Studios having spent some dancing in The Bodyguard in Germany.  Also Jess (previously BAD Company), before she went to Creative Academy was a London Studios Senior Associate.  Grace is in great company and very capable hands at London Studios  – we are very excited for her !
We really feel for all our vocational graduates this year (also Harriet from Bird and Morgan from Italia Conti as well as those above) who didnt get to complete some of their final productions or assessments and performances in the way they had hoped.  They have launched as professionals in to this world where currently dance studios and theatres are unable to open.  We are hoping it will change soon and maybe if the studios can open very soon, we can benefit from their teaching some workshops for us.  Then, hopefully they can get snapped up and dance in the theatres and productions as they should be doing out in the professional world !
Additional Solo qualified for Dance World Cup 2020
June 30, 2020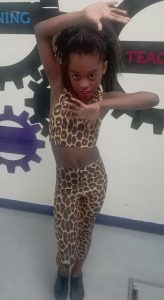 We may not be able to actually go to the Dance World Cup finals in 2020 (would have been there now in Rome) but they have been postponed to next year and we have now found out that Kirsten has also qualified along with our groups and duet to go to the Finals and compete in the MINI SOLO HIP COMMERCIAL section  – we are so chuffed for her.  Thanks again to our choreographer and coach Dan Keen.
Destination unknown though for 2021, as we may have to wait until Oct to discover where and when! Let's all hope things can run again properly next year in safety 🙂
Well Done Kirsten !